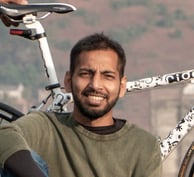 "The amount of reach, popularity and niche audience my work could attract was mostly thanks to Bidit putting his heart and might behind making our short film, The Bicycle Maker. It's hard to have a storyteller who dives to the depths as he does and has the vision and skills to match. His tagline, 'Moving Stories' is well deserved. The filming process was quite a memorable experience, thanks to his approach and patience towards me, as somebody who hasn't faced the camera much. Trust developed naturally with a genuine chap like him and the shoot was a breeze. The film earned recognitions in film festivals around the world down the years, that was way more than I had expected. Apart from a client, I am also a subscribed fan now and admire his selection of subjects and stories!"
- Shailesh Krishna (Founder, Ridea Cycling)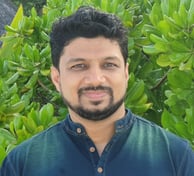 "'Mavericks' is what I can describe Bidit and Bluebird Moving Stories if I have to describe them in one word. Bluebird in its objectives and the passion you see in Bidit to achieve them is unique and what made us connect. He did the Brand identity for ROUGHNEXT. The initial research, design thinking and meticulous work provided by Bidit made me his Patron. If you are looking for a creative partner to reflect your core values in a unique, thoughtful way, I recommend him. Flight of Bluebird is an easy way to engage and experience this transformative journey yourself.
- Akash Patil (Founder-CEO, RoughNEXT)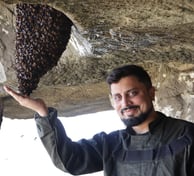 "I met Bidit in Jagriti Yatra 2017-18. While interacting with him, I got to know that he is an animal lover, especially dogs. I being a honey bee lover, we instantly got connected and decided to make a short documentary on the plight of honey bees. We shot The Bee Rescuer film over a span of 1.5 years. During the shoot, he also got stung many times. Still, he was determined to make the film. We went to different locations across Maharashtra. I still remember how we trekked all night to Harihar fort in Nashik to rescue a beehive there. It was challenging work. What I admire about him is that his dedication and drive to excel while shooting and editing. I have worked closely with many documentary filmmakers, but his approach, creativity and thinking process makes him extraordinary."
- Amit Godse (Founder, Bee Basket)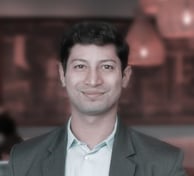 "I have worked with Bidit over the span of 4 years on diverse kinds of projects. I have thoroughly enjoyed the entire experience from start to end. Be it creative brainstorming sessions, storyboarding discussions, scripting of the final shoot, Bidit has great inputs at every stage. The entire journey is very process driven and hence the output comes as expected - Profound and Extraordinary."
- Yash Rane (Founder, Chizel)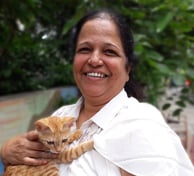 I met Bidit for the documentary of MadhurBhav and he depicted story so well that every daughter can relate to it. It was a 17 mins film and surprisingly many watched till the end. It was the best things happened to MadhurBhav being our first film. I loved the way he handled the sensitive topic.
- Anjali Deshpande (Chairperson, AJ Foundation)
"Bidit's films look great! It's clear that he cares about his work and takes time to do it correctly. Our journey started in 2019 with the film Everyday Cyclists: Challenging Prejudice. The whole process of filming, and the recognition I received post film's release has been very memorable to me. I especially like his planning, execution and the quality he delivers at the end. His creative ideas always encourage me to continue working with him."
- Devendra Yadav (Founder, Green Cycle Club)