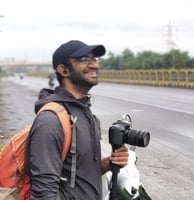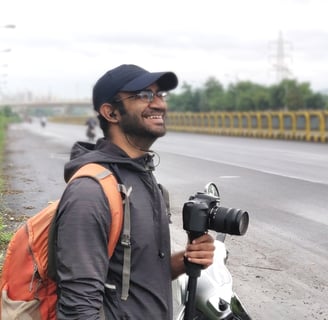 Bidit Roy : I see Bluebird Moving Stories as a place where causes and voices which are away from the spotlight get all the attention and support. A 'good' video story is the first touch-point for anyone to get associated with any individual, cause or organization. And a 'good' film can come at a steep price. Bluebird wants to bridge the gap...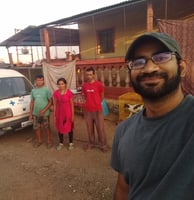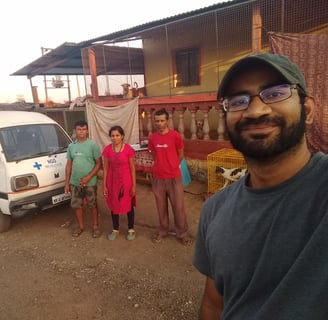 City film-maker Bidit Roy, who joined the NGO in 2019 to make a documentary on the couple, did not anticipate that the subject of his film will soon change. Arun & Suvarna Pasare faced numerous challenges doing their work in the wake of Covid19 pandemic, so much so that they had to move their location to Kasarsai with 135 stray animals. After five months of efforts, the shelter was relocated in a massive project led by Bidit...


How a new film on the lives of Air Traffic Controllers, by city-based filmmaker Bidit Roy, went viral. Chhatrapati Shivaji International Airport, ranked as the busiest single-runway aerodrome in the world, appeared calm to the independent filmmaker, Bidit Roy, from atop the Air Traffic Control (ATC) tower in Mumbai. Commercial airliners, even the biggest ones, looked no bigger than a toy plane to him, but the unobstructed view of ...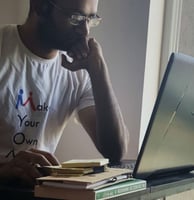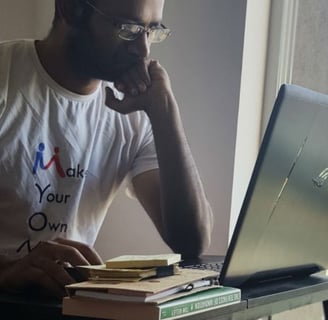 "The fact that I am making meaningful films on the side along with client work is what keeps me going. I love the whole process of film-making. It's like meditation. It's challenging at times to handle everything alone but quite rewarding when people embrace it in a good spirit when a film is released."...


Ben & Bikes' Podcast (formerly Bikes And Podcast's) first international episode featuring an interview with Bidit Roy, Indian documentary film maker. I was introduced to Bidit by Ayleen Crotty of the Filmed by Bike Festival and subject of Episode 11. I talk with Bidit about his love of making documentaries, how they connect him to people who have a story to tell and his latest film.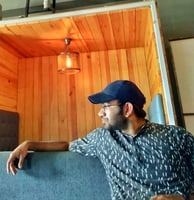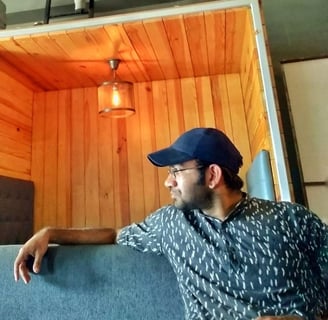 Bidit Roy is no stranger to community activism and social change efforts, but he had never thought of the bicycle as a tool for bringing together people from different backgrounds, until he met bicycle maker Shailesh Krishna. Bidit says Shailesh also had a child-like tinkering inquisitiveness that charmed him.