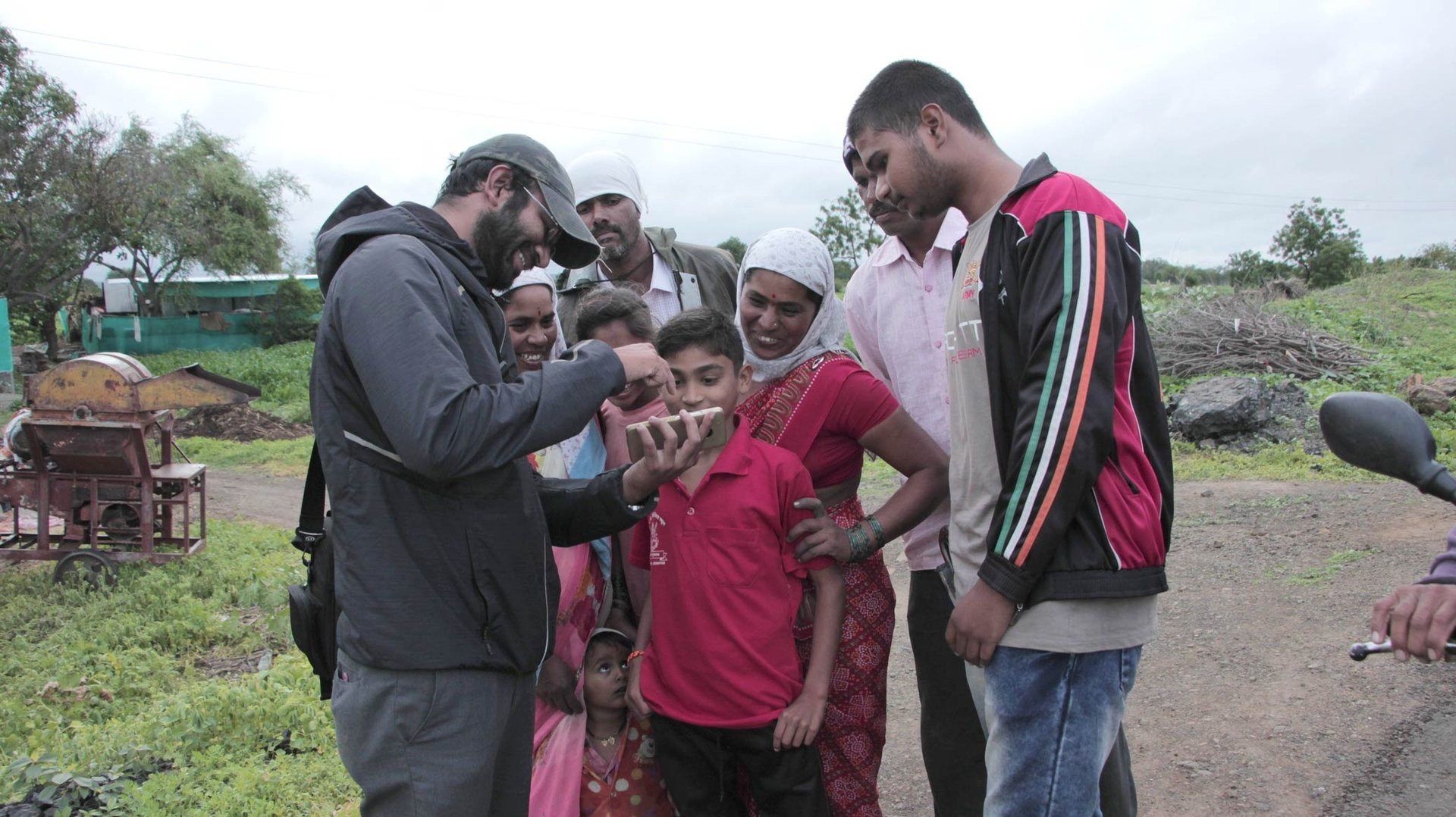 Set in the 21st century, the film revisits the golden era of radio in India, when it was the dominant, popular, and only source of entertainment, news, and knowledge. Being a medium that is heard across national borders, the radio has been instrumental in expanding horizons and enriching the lives of generations. Besides giving companionship to individuals, the radio brought families together and inspired people to make life choices.
We meet individuals from diverse backgrounds. A man who broadcasted the historic Apollo 11 moon landing as an announcer for Voice of America, a woman who found her calling in her formative years and later a life partner through radio, an octogenarian's unwavering determination to get his treasured valve radio set back to life, a person who preserves memories of people by restoring their radios and curating them in his museum, a woman from a conservative family who gets liberated by her passion for HAM radio and later goes on to win the prestigious Presidential Award, and several others who have indelible fond memories of the radio from their childhood and youth.
Radio, though considered obsolete now and from a bygone era, continues to enthral people with its evolving nature and the sentiments associated with it.








Feature Documentary / 67 mins
Directors: Bidit Roy, Makarand Waikar
Concept & Producer: Makarand Waikar
Research & Creative Producer: Simantinee Bhagwat
Cinematographer: Omkar Divekar
Editor: Poorva Bhat
Sound Designer: Akshay Vaidya
Music Composer: Shaunak Kulkarni
Assistant Director: Isha Choudhary
Colorist: Omkar Divekar
Mantra4Change is a non-profit with a mission to enable educational leaders across India. We are on a mission to create a movement of education leaders to build sustainable, holistic and enriching learning experiences for millions of children across India.












Green Cycle Club is a collective of bicycle riders and enthusiasts who wish to be a part of the solution and not pollution. We organize rides, community events, workshops and knowledge sessions to usher humanity towards a greener future.




















Challenging Limits: Ride for 100 km
Revisiting 'Everyday Cyclists: Challenging Prejudice'
DIY EP01 - How to Replace Cycle Tube
Located in Pune, MadhurBhav Senior Living offers the highest standards of care for seniors in an environment that feels like home. 'MadhurBhav' is an initiative started half a decade ago by AJ Foundation, is now availing help, to celebrate the joy of ageing day by day.
The Bee Basket movement recognizes importance of existence of bees. How important are bees in an ecosystem, and their valuable functional role in pollination.






Animal Rescue Trust is a charitable organization based in Pune, working towards stray animal welfare.